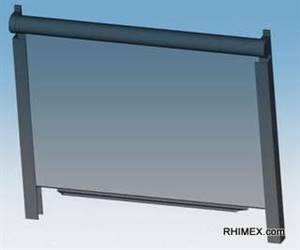 Friction rollerblinds
This OHB roller blind can be infinitely adjusted in both directions. That is why the grab bar is equipped with two clamping elements, which are placed laterally on straight (I-rollo) or U-bent bars (U-rollo). The clamping elements tilt so that the roller blind remains in the selected position.

The most suitable rollerblind for you

Can be placed in any desired position without causing friction




Delivery time only 4 weeks




Different screw widths possible





More information?
Fill in the contact form below and we'll get in touch