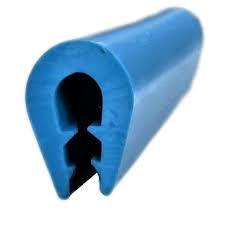 TPE
TPE is short for Thermoplastic Elastomer and is a collective name for plastics that are elastic at room temperature (high elongation or pressure) and thermoplastic (soft) when heated. A material is perfectly elastic if, in total, no energy is lost to friction and heat during compression and rebound. Hardness 10-90 Shore A. Suitable for temperatures ranging from -30 to + 95 ° C. These rubber profiles are resistant to aging, oxidation, they are weather and ozone and acid resistant and flexible.
Advantages of TPE
A new tool can be made for your own profile for approx. € 100

Weather, ozone and acid resistant

Standard available in black or gray, but also in special colors


More information?
Fill in the contact form below and we'll get in touch